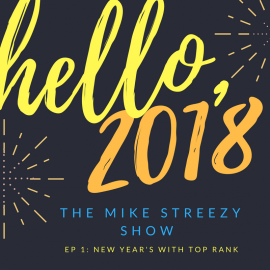 (CLICK THE IMAGE)
THIS IS THE FIRST EPISODE OF THE PODCAST.
SPECIAL GUEST ROBERTO "TOP RANK" TORRES OF BEAT COUNCIL.
CONTACT INFO: @BEATCOUNCIL ON TWITTER, BEATCOUNCIL@YAHOO.COM, WWW.FACEBOOK.COM/BEATCOUNCIL262/
FEATURED TRACK: "NEW YEAR'S" PERFORMED BY BEAT COUNCIL
PLAYLIST:
KB- NOT TODAY SATAN
M.O.G. FEAT ELISHALOVE &TRYBISHOP-FEEL NO WAY
SOCIAL CLUB MISFITS FEAT AMARI-POP OUT REVENGE
BEAT COUNCIL-NEW YEAR'S
TRU-SERVA FEAT JAVONTA PATTON-NEVER LET GO
NF FEAT RUELLE-10 FEET DOWN
LECRAE FEAT TAYLOR HILL-CRY FOR YOU
BIZZLE FEAT MONTY G-SURRENDER
ANDY MINEO & WORDSPLAYED-DANCE (YOU SEE IT)
BEAUTIFUL EULOGY FEAT LATISH ALATTAS OF PAGECXVI-DOXOLOGY
FOR POTENTIAL GUESTS: SEND A SHORT SUMMARY OF WHO YOU ARE, WHAT YOU HAVE GOING, AND A SAMPLE AND I WILL TRY TO CHECK IT OUT AND REVIEW YOU FOR A GUEST SPOT.
MUCH LOVE AND GOD BLESS!
STREEZY